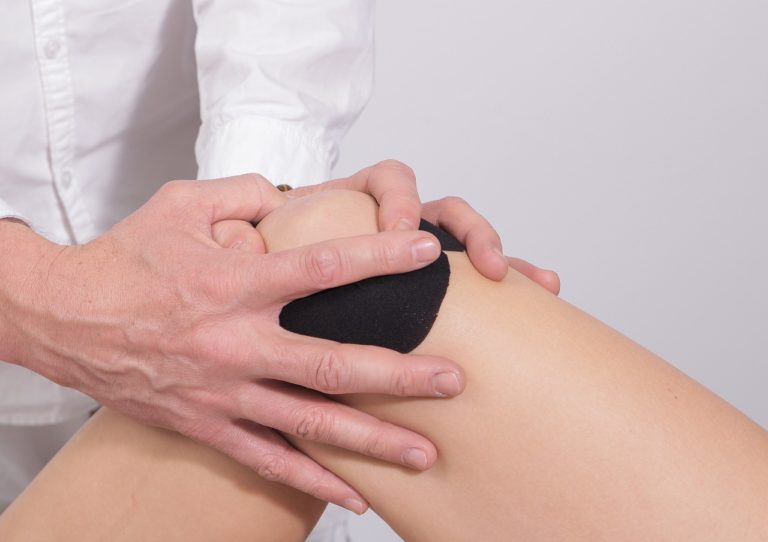 SERVICE OVERVIEW
Taping refers to the application of a cotton strip / strap, often with an acrylic adhesive – used to treat pain, improve joint stability, and prevent and reduce injury recurrence.
We do traditional, rigid taping and kinesiology taping (K-tape). Rigid taping restricts movement, to provide joints with more stability. K-tape is thin and comfortable (and often colourful). It does not bind or constrict, or restrict movement. It is a popular choice amongst athletes and improves sporting performance by supporting the muscles and giving athletes more confidence.
We professionally apply the tape to the affected area and you can either return for the tape to be reapplied, or we can instruct you on the application, if it is simple or in an easy reachable area.
How does kinesiology tape differ from strapping tape?
Strapping tape is non-elastic and wrapped tightly around an injured joint or muscle. The idea with strapping is to supply support and restrict movement. Therefore strapping tape can only be worn for a short period of time, in order to not restrict circulation. Kinesiology tape is elastic and provides dynamic support. It can be worn during even intense exercise.
How does k-taping work?
Physiotherapy taping reduces joint swelling and bruising by lifting the skin away from the swollen tissue below. This sub-dermal vacuum provides less physical resistance / lower tension – allowing your venous and lymphatic systems to drain the fluid below your skin away quicker.
How is the tape applied?
We apply the tape directly over or around the periphery of the inured joints or muscles. It goes directly onto your clean, dry skin, but not over an open wound.
For how long can it be worn?
The tape can be worn for up to a week – even during exercising, showering, bathing or swimming. It dries quickly and can be worn for as long as it stays put, which is longer if kept dry.